As of May 2022, there were a near-record 5.3 million more job openings than available workers, according to the Bureau of Labor Statistics. Yet at the same time, there are 5.7 million persons who want a job now but are not currently looking for one.
These missing workers can be classified into two groups of previous job hunters:
● Those in the first group have searched for a job within the past year, including both discouraged and non-discouraged workers who are sitting on the sidelines and ready to work now.
● Those in the second group are persons who abandoned their job search more than a year ago amid the unique challenges of the pandemic (childcare, health concerns, etc.) and are likely more willing to once again seek employment under the right circumstances.
For employers, then, widening the funnel of potential job candidates boils down to identifying these individuals who want a job but haven't been searching for one, understanding their concerns and priorities, and adopting recruitment efforts and work arrangements that ease barriers to employment for these populations.
In the same vein, employers must also reset their expectations of the ideal new hire, by thinking in terms of the best "trainable match" rather than the "perfect match."
Five strategies for filling talent gaps with "missing workers"
Raising wages and benefits aren't enough to tap into these talent pools, because money isn't the primary barrier keeping these workers on the sidelines. Rather, understanding what is keeping people out of the labor force will help employers remove some of the barriers and get these workers into the talent pipeline.
Companies can target missing workers by adopting five main strategies:
1. Adopt flexible, creative work arrangements.
2. Make the recruitment process simpler and more inclusive.
3. Split jobs into tasks.
4. Let workers grow into their jobs through targeted training.
5. Consciously work to retain employees.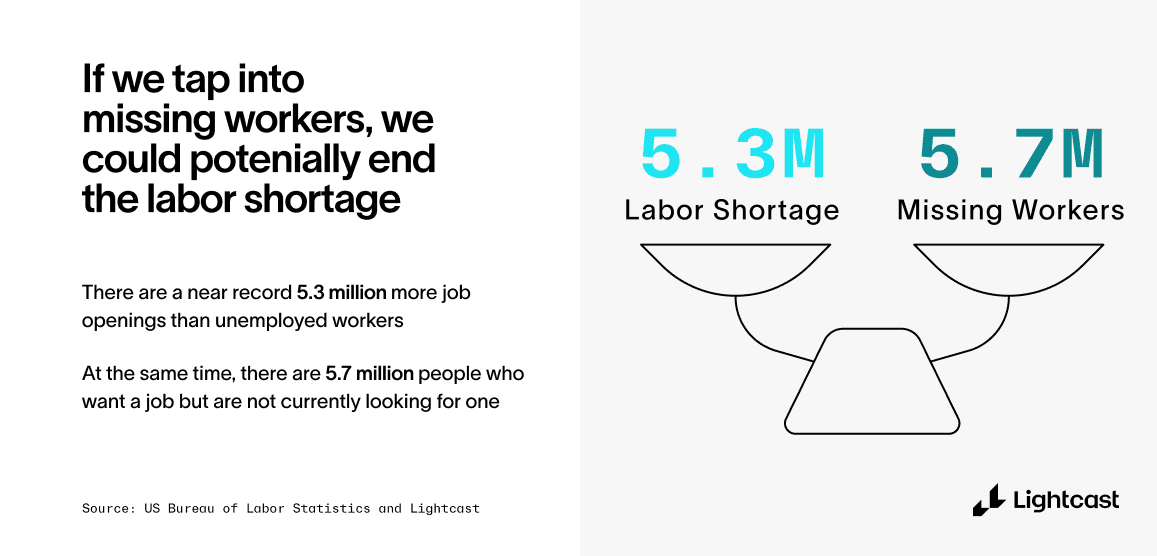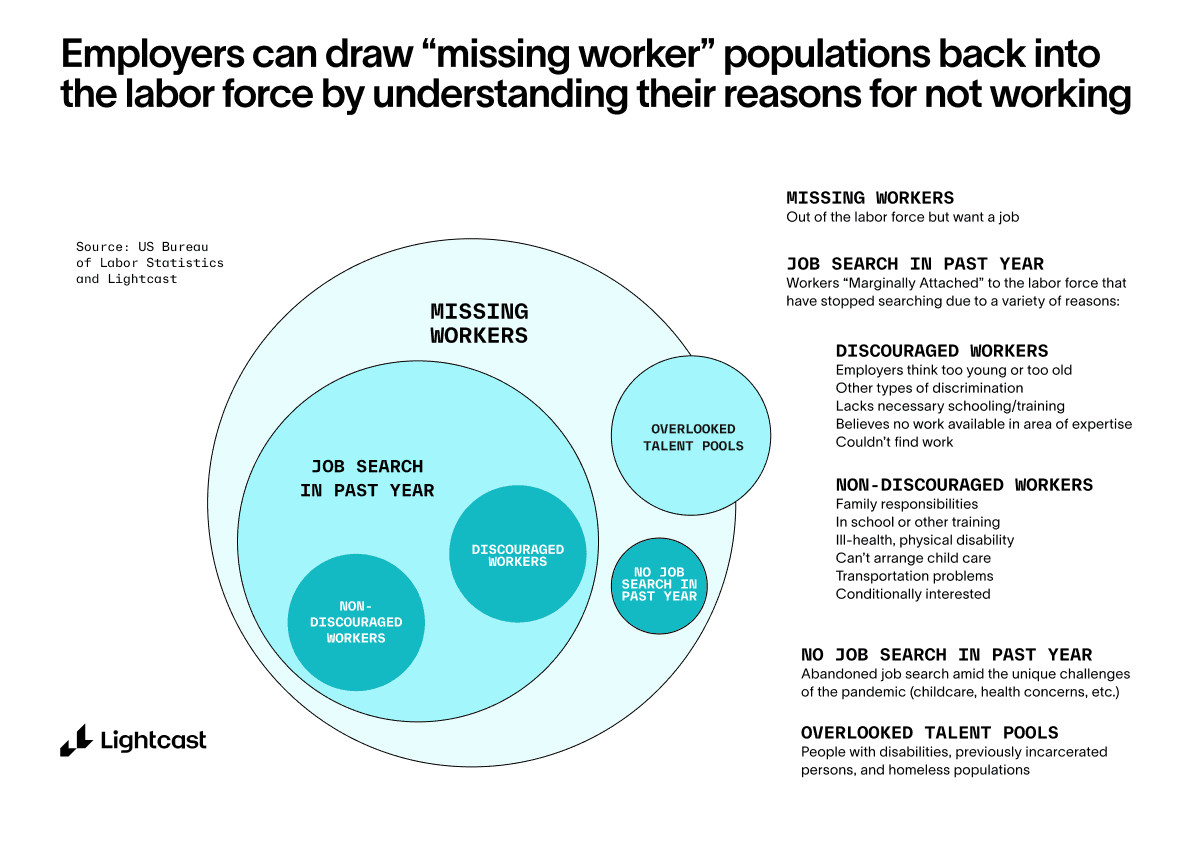 Chosen excerpts by Job Market Monitor. Read the whole story @  No Workers to Waste | Blog | Lightcast